Releasing "Me x IT = Infinity: Guidebook for Girls and Gender Minorities to Succeed in IT " on International Women's Day 2023.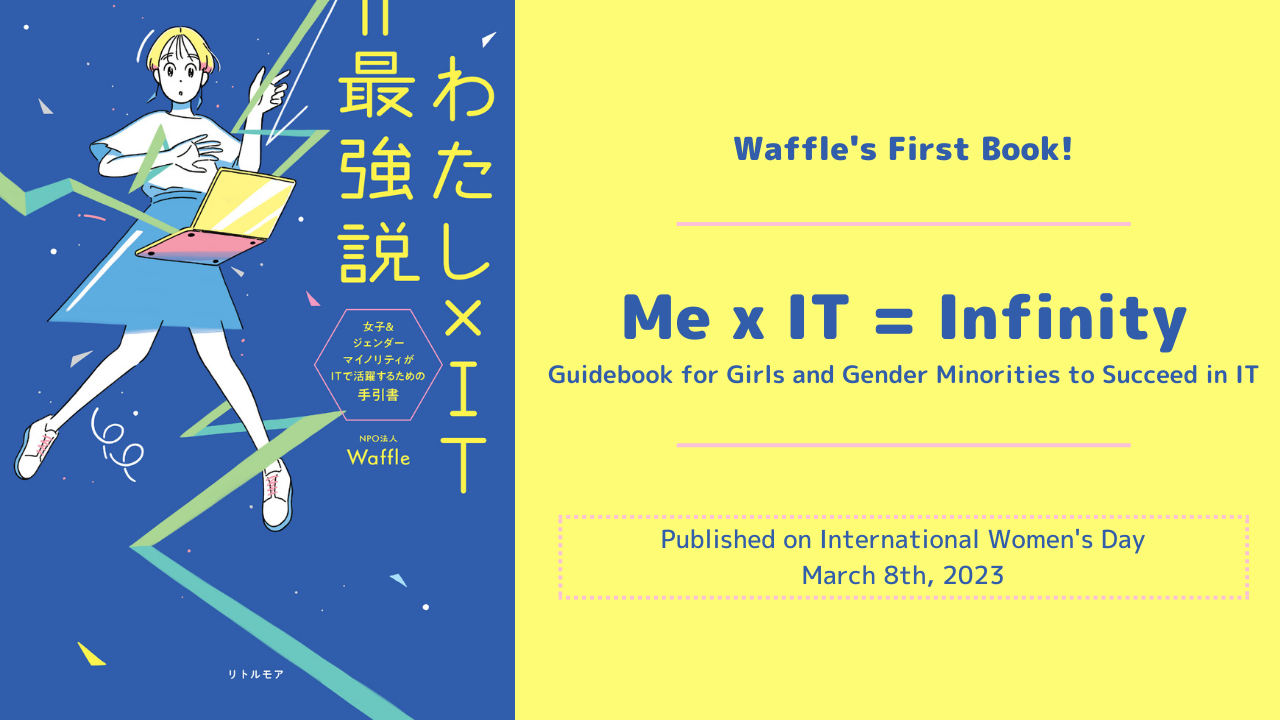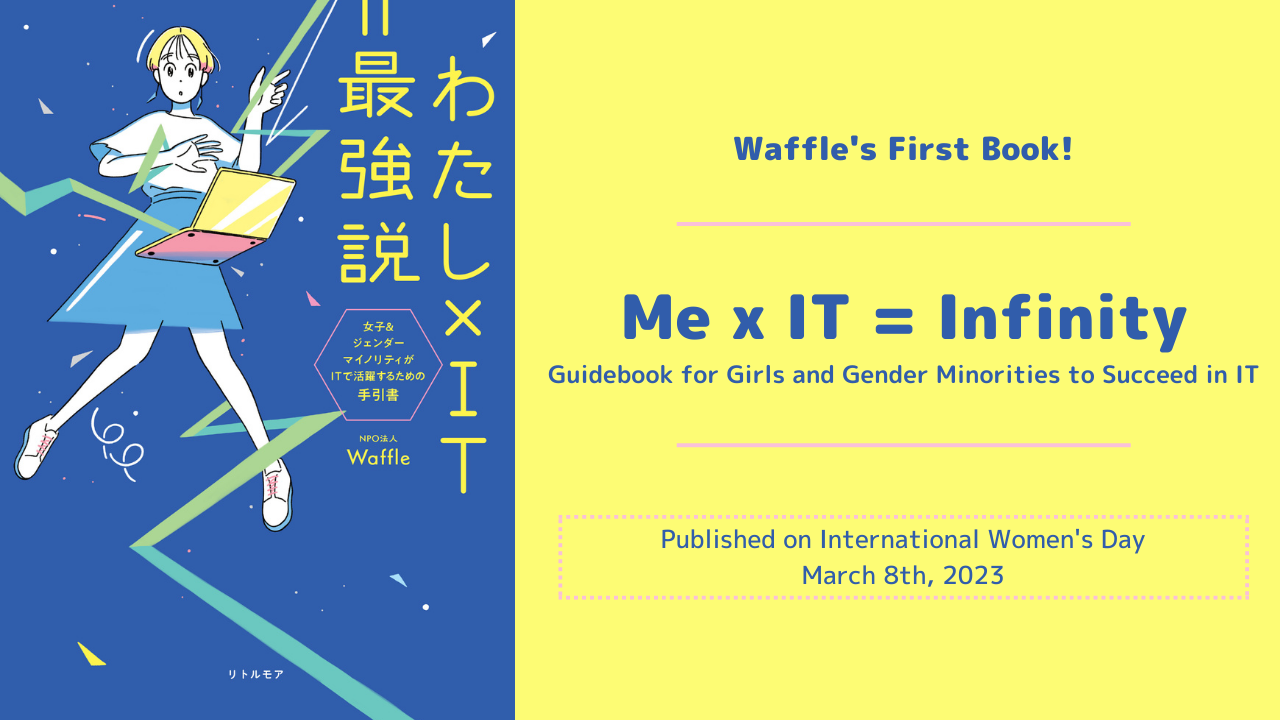 As we celebrate International Women's Day, we are thrilled to announce the publication of our new book, which highlights 16 women and gender minorities in IT as well as basic knowledge about the gender gap in tech. 
About the book
The book is a new career support guide for girls & gender minorities, essential in the era of programming. It is a must-read for those who are interested in IT and programming!
"Are women unsuitable for science and engineering?"
"Is the IT field only for men?"
This book has a lot of advice for anyone asking these questions and will build your confidence in finding your place in the IT field. Don't be restrained by "just because I'm a girl" and follow the path that excites you!
Contents
Easy-to-understand explanations for junior high and high school students about STEM gender gap and lack of diversity in tech
16 interviews including women and gender minority IT engineers and researchers
Examples of tech used in all aspects of society and has changed society for the better are introduced.
Useful information for those who want to start learning programming today or find a community of peers
Recommended for
Students from junior high up to university who are interested in programming and IT
Parents who want to encourage their children to study programming and IT
Anyone in education who wants to know about IT careers
Anyone working on Digital Transformation
Find more on…
Little More note: https://note.com/littlemore/
Waffle Twitter: @Waffle_org
Waffle Instagram: @waffle_org
Waffle Facebook: @Waffle.org
Hashtag: #わたしIT最強説
Book info
Author: NPO Waffle (Writer: Kumiko Morita, Supervisors: Sayaka Tanaka, Asumi Saito, Kumiko Morita, Kensaku Tsujita)
Illustration: Yuki Takahashi
Design: Nimayuma
Interview & Writing: Mikiko Taguchi
Where can I buy the book?
*Unfortunately the book is currently only available in Japanese
Behind the scene: why did we publish?
Despite consistently scoring at the top level among OECD member countries in the international achievement survey, PISA, Japan has the lowest percentage of female students who wish to pursue careers in science and engineering among OECD member countries, at just 3.4%.
Waffle is responding to this challenge by actively providing IT and career education opportunities for students in middle school, high school, universities, and graduate programs. With Waffle's help, students have decided to study computer science in university, participate in IT competitions, and join companies as software engineers. With International Women's Day's theme set as "Innovation and Technology for Gender Equality", we're reminded that the gender gap in IT is still a global issue. Girls and gender minorities have few role models working in the IT field and few opportunities to learn about exciting IT careers.
Waffle has written "Me x IT = Infinity: Guidebook for Girls and Gender Minorities to Succeed in IT " in order to share IT career opportunities to students who think "IT has nothing to do with my life" or "I have not had much exposure to IT," and to get them interested in the field. By selling the book nationwide, Waffle aims to reach not only high school and middle school students in urban areas but also students throughout rural areas.
Thank you always for your support!